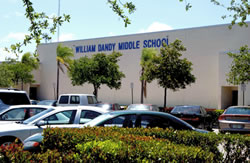 Little thugs in training learn young how to be hoodlums.
And when they end up in prison, some Lib ends up calling it mass incarceration as if the thugs were just innocently snatched up by police and thrown in jail.
CBS News reports six middle school students are facing felony charges after police said a teacher's car was stolen and the kids assaulted another student who may have talked about it, CBS Miami reported.




School staff told police a 13-year-old boy took the keys to a teacher's car on March 2 and the very next day, hopped in it for a short joyride. A school resource officer soon caught up to the sixth grader, who abandoned the car and was arrested.




The following day at school, five students, ages 13 to 15, jumped a classmate they thought snitched about the theft, police reports said.




The victim was stabbed several times in the leg by a pocket knife and suffered minor injuries. He was taken to the hospital by his parents and his condition is unknown.