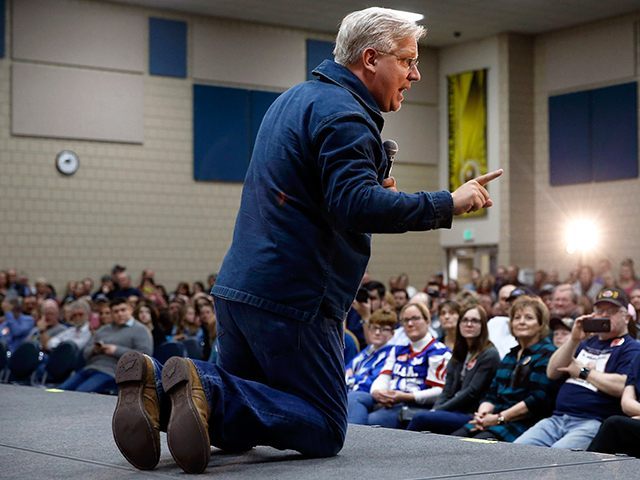 As I vigorously said on my Facebook page, no Mormon should ever question the Christianity of believers given the fact that millions of Evangelicals Christians see the Mormon Church as a heretical cult.
It's not talked about in the media because they have no clue about orthodox Christian theology.

But, within the community of faith this has always been a bone of contention and this same contention doomed Mitt Romney in 2012 because millions of Evangelicals refused to vote for him because he was a Mormon.

Further, the same contention is hurting Ted Cruz which is why a lot of Evangelicals support Trump over Cruz.
Breitbart reports Chastened by negative public reaction to his recent comments that "real Christians" don't support Donald Trump and "all throughout the South the Evangelicals are not listening to their God," radio talk show host Glenn Beck is walking back his criticism of Christians who support the New York City billionaire and GOP frontrunner.

But now he's claiming that Sen. Ted Cruz (R-TX), whom he has endorsed for President, "was anointed for this time."




On Friday, less than 24 hours after he proclaimed on his television program that "no real Christian says 'I want that guy'" Donald Trump, Beck issued an apology in an article posted on his website.
We have religious freedom in America and have no animus toward the Mormon Church.

They do tremendous work in the world and are fine people.

However, if some were to ask my opinion about joining that church, I would steer them away based on my Bible believing beliefs and could explain point by point why they are a cult.

But, that's just me.