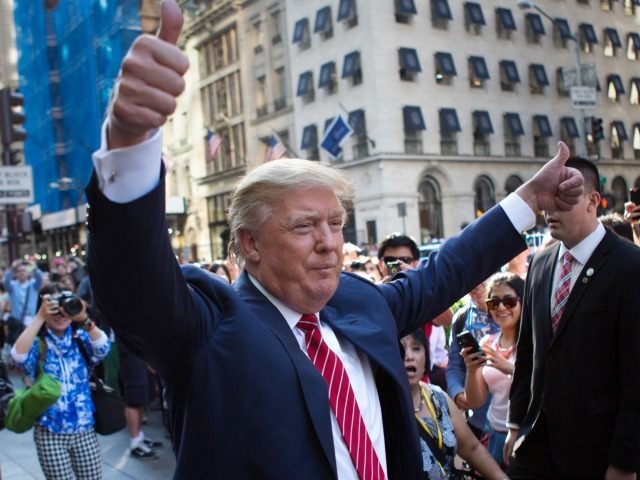 AP
There's a lot of wishful thinking that believes that Ted Cruz can overtake Trump.
But, that's not gonna happen even with the race down to three.

The Trump Train is a force to be reckon with which is I why I believe Trump will lock up the 1,237 delegates before the convention
Breitbart reports a new poll out on Thursday obliterates the latest mainstream media narrative confronting billionaire Donald Trump: That he can't get majorities, but can only get pluralities, in election results.




The poll of New York state, conducted by Boston's Emerson College, has Trump dominating his only two remaining competitors in the Empire State with 65 percent of Republicans there backing him. Only 12 percent back Sen. Ted Cruz (R-TX), Trump's closest competitor, and just one percent support Ohio Gov. John Kasich.