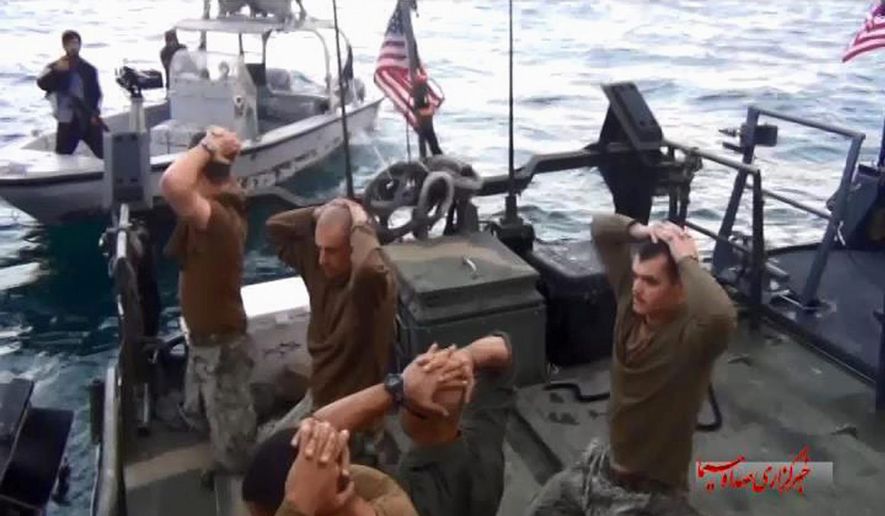 It cannot be overstated how much Iran achieved

in terms of gaining a huge propaganda victory when our sailors allowed themselves to be captured.
It will haunt the United States for decades unless and until retribution is paid for shamming our country.
WashingtonTimes reports Iran's Revolutionary Guard is planning to build a statue of the U.S. sailors who were captured in Iranian waters earlier this year and display it as a "tourist attraction," a senior officer said.




"There are very many photographs of the major incident of arresting U.S. Marines in the Persian Gulf in the media and we intend to build a symbol out of them inside one of our naval monuments," Commander Ali Fadavi, the head of the Guard's naval forces told Iran's Defense Press news agency.