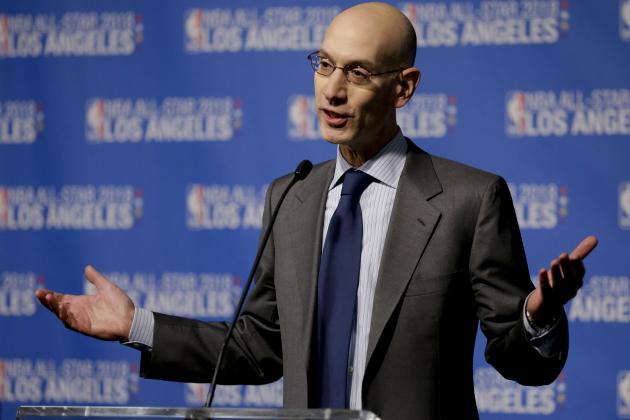 I don't know why professional sports leagues feel compelled to stick their noses in politics.
That's not what I want from sports stars.

Just play the games and mind your own business and leave politics to people who know. North Carolina did the right thing passing this law.
BleacherReport reports the NBA released a statement Thursday condemning anti-LGBT legislation that passed in North Carolina this week, indicating it's possible the league will move the 2017 All-Star Game.




"The NBA is dedicated to creating an inclusive environment for all who attend our games and events," the statement read. "We are deeply concerned that this discriminatory law runs counter to our guiding principles of equality and mutual respect and do not know yet what impact it will have on our ability to successfully host the 2017 All-Star Game in Charlotte."




On Wednesday, North Carolina Governor Pat McCrory signed a bill that blocks its cities from allowing transgender individuals to use public restrooms of the gender they identify as, per Dave Philipps of the New York Times. Individuals will instead be forced to use the restrooms of their birth gender.




The law repealed an attempt by Charlotte's city government to allow transgender individuals to pick their restroom based on the gender of their choosing. The city council approved the bill in February despite the protestation of McCrory, a Republican.