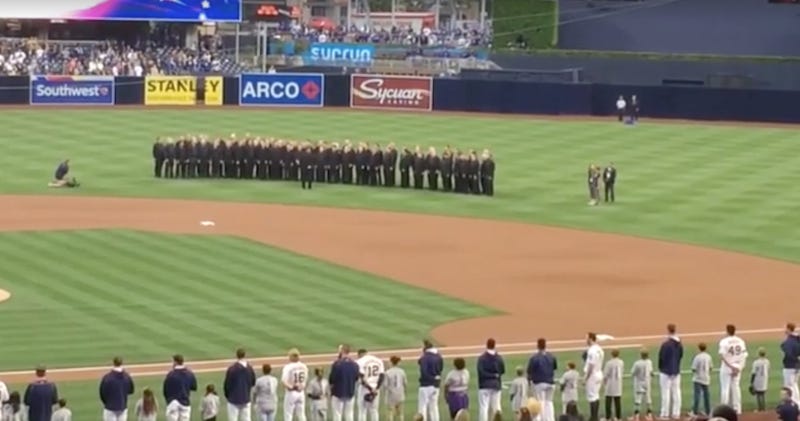 Somebody makes an honest mistake but because it involves the Gay Mafia, somebody needs to get got!
This is PC gone amok and it's a real problem in this country that's going to get corrected.



Dead Spin reports the San Diego Padres have issued an apology to the San Diego Gay Men's Chorus for playing a prerecorded woman's voice through the speakers while the group was supposed to perform "The Star-Spangled Banner" before Saturday's game.




As the chorus stood on the field, the audio played, and kept going. No one fixed the error, so the crowd listened to the entirety of the prerecorded performance instead of the men:




"We were just excited to be at a game and let the audience see us and hear us and let us know that we're sports fans too, and we're normal guys," said RC Haus, artistic director for the chorus. "And then a woman sings over us, and it was mortifying."



I wonder if these guys will apply for disability because obviously life is too rough for them to handle?