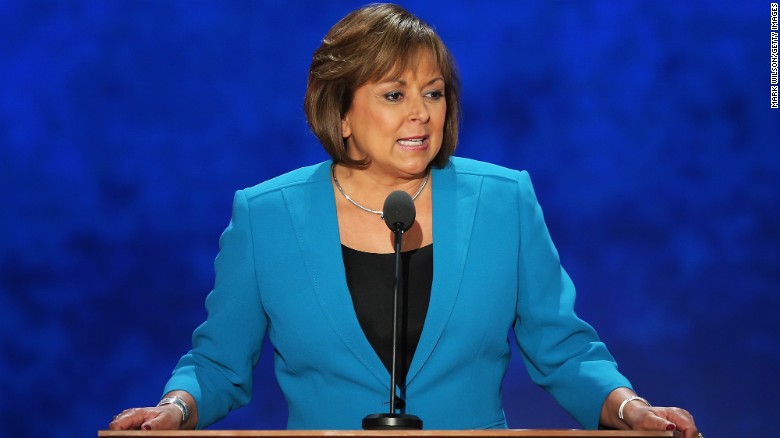 If Susan Martinez had any ideas of career in GOP national politics, that has come to a crushing end.
Whoever is advised her not to embrace Donald Trump isn't doing her any favors.

Too bad, I used to like her.
CNN reports New Mexico Gov. Susana Martinez won't be among the Republicans rallying around their presumptive nominee when Donald Trump swoops into the state Tuesday.




Martinez, who has been openly critical of some of Trump's policies and remarks on immigration, told local reporters Monday that she is "really busy" and will skip Trump's rally in Albuquerque.




"I'm the governor of New Mexico and I'm really focused on what's going on here in New Mexico -- just like the announcement we just did with 100 new high-tech and research jobs, improving the education for our kids, another job announcement tomorrow. Those are the things that I'm concentrating on and I'm going to keep concentrating on," Martinez told reporters, according to the Albuquerque Journal.




Trump seemed to take aim at Martinez during his rally Tuesday night, joking that maybe he would run for governor of New Mexico.