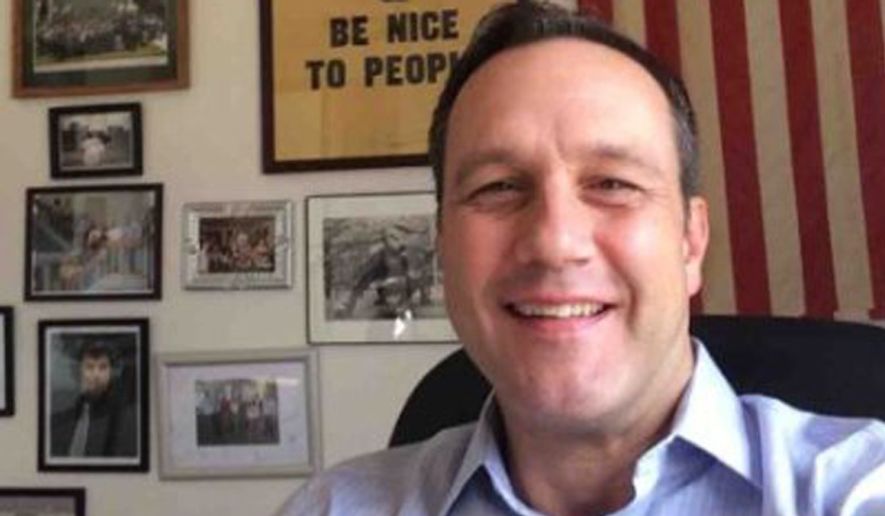 I didn't know that Paul Ryan was being primaried.
This adds an interesting wrinkle, although I don't know if Neblen has a shot of ousting Ryan.

However, Eric Cantor thought his seat was safe until he got a rude awakening.
Politico reports when House Speaker Paul Ryan said Thursday he wasn't ready to support Donald Trump, the presumptive nominee of the Republican Party, his Wisconsin primary opponent saw an opening.

Following the Trump campaign's lash-out on Friday, Paul Nehlen seized that opening, suggesting he will do what Ryan won't: support Trump.




"If Mr. Trump is the nominee, I will support that decision, because it will have been the will of the voters that got him there," the Republican challenging Ryan for Wisconsin's 1st Congressional District seat in the state's August primary said in a statement.




Nehlen is seeking to gain an edge in the primary against Ryan, who won his 2014 primary by nearly 90 percentage points. This time around, the Trump campaign and allies have aggressively attacked the House speaker and Republican National Convention chair, with Trump spokeswoman Katrina Pierson intimating that Ryan is unfit for his role if he can't support the presumptive nominee.




Nehlen argued that, despite Ryan's calls for unity, his actions show he's divisive, adding that Ryan isn't supportive of Trump and wasn't supportive of Ted Cruz or Rand Paul, either.




"It's clear that he's right out in front of the establishment's #OnlyMe team. The people have spoken," he said. "But Paul Ryan somehow thinks that the People are incompetent and that GOP elites should step in and guide them. The last time I checked, we lived in a representative republic. Paul Ryan seems to think we're living in an oligarchy."





More here
If Paul Ryan all of a sudden jumped on the Trump bandwagon with both feet, you can pretty much assume he saw poll results from his district saying voters were ready to kick him to the curb.

If he stays NeverTrump, voters got his back.