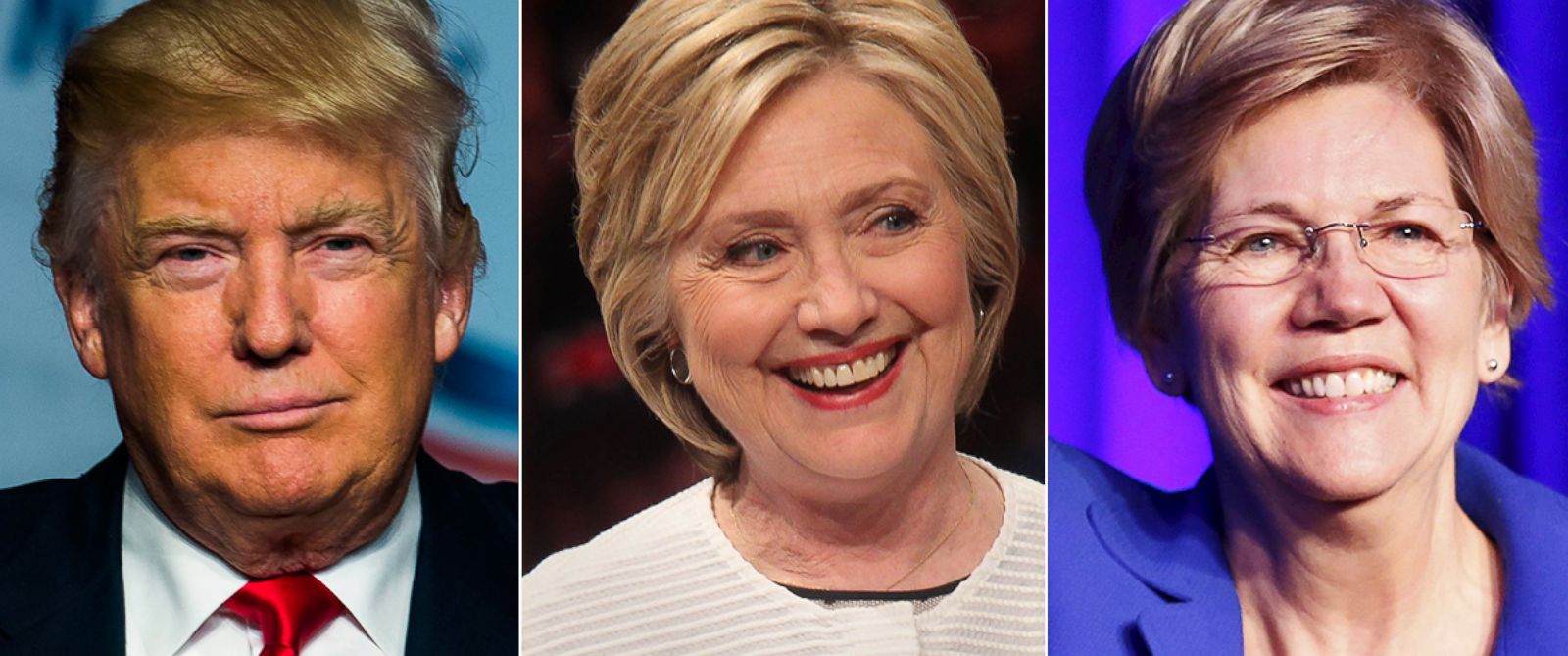 Having Elizabeth Warren as an attack dog for Hillary is the gift that keeps on giving to Donald Trump.
It reinforces his strategy of calling out Crooked Hillary, a woman currently under CRIMINAL investigation by the FB!.

Warren is a notorious liar who lied about being a Native American so she could attend Harvard on minority set asides.

Warren is as Caucasian as Hillary.

But, deceitful birds of a feather flock together.
ABC News reports Sen. Elizabeth Warren may be ready to get into the general election battle, backing presumptive Democratic nominee Hillary Clinton, but the Massachusetts Democrat hasn't always been in Clinton's corner.

In a 2004 interview with Bill Moyers, before Warren became a senator, she discussed meeting Clinton and her position on bankruptcy legislation at the time, then how she felt it changed when she became a senator.

"As Sen. Clinton, the pressures are very different," she said in the 2004 interview. "It's a well-financed industry. You know a lot of people don't realize that the industry that gave the most money to Washington over the past few years was not the oil industry, was not pharmaceuticals. It was consumer credit products. Those are the people. The credit card companies have been giving money, and they have influence."

Warren added, "She has taken money from the groups, and more to the point, she worries about them as a constituency."

And Trump is already using Warren's past comments to remind his Twitter followers that Warren was not always on Team Clinton. The presumptive Republican nominee tweeted a five-minute video of the Moyers interview on Friday.

"Pocahontas describing Crooked Hillary Clinton as a Corporate Donor Puppet. Time for change!" Trump tweeted with a link to the video.