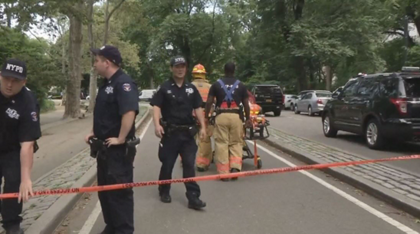 NY1 reports an 18-year-old man is seriously hurt in a possible fireworks explosion in Central Park




Authorities say it happened shortly before 11 a.m. Sunday, inside the park near 68th Street and 5th Avenue.




Police say the man's foot was severed above the ankle in what they believe was a fireworks accident, but the exact cause is still being investigated.




One man who was close by when it happened described the scene.




"Everyone in the park, or this end of the park, heard a loud boom," the man said. "It was a loud report. Clearly not a car backfiring, more than a firework. Then heard some young men yelling, went over there on the rocks, and their friend was lying down whose foot was severely injured. And they claim he stepped on something."