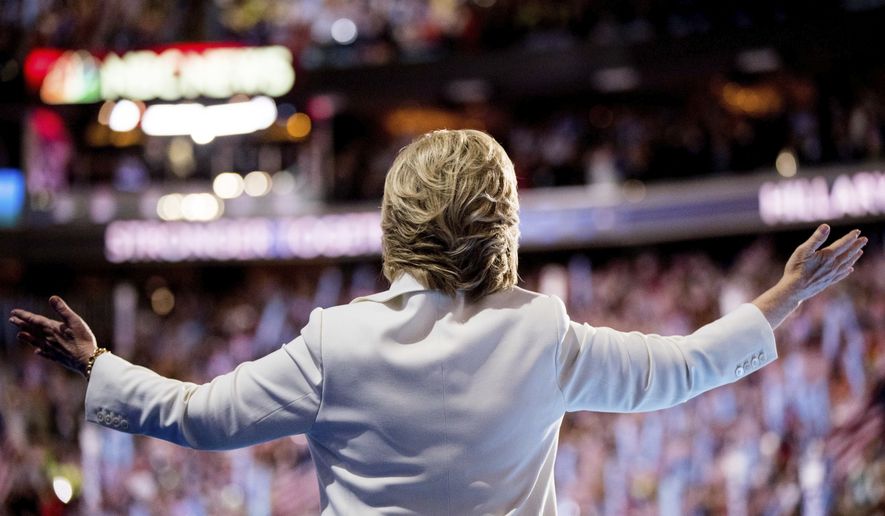 AP
Funny but I don't think the networks, who are working for Hillary's election, showed much of this for obvious reasons.
WashingtonTimes reports Hillary Clinton couldn't deliver her big speech Thursday accepting the Democratic nomination without some encountering resistance from her own party, as she was taunted by signs held up by delegates that challenging her integrity and her policy positions.




As she spoke from the podium in Wells Fargo Center, she had to look out at a bright red placard hoisted high on a pole that read: "Keep your promises." Another sign raised high on a pole said: "Walk the walk."




Several members of the California delegation wearing shirts endorsing her primary rival, Vermont Sen. Bernard Sanders, rearranged their "Hillary" pole banners to spell "Liar."




Another delegate held a sign well above the crowd that mimicked a couple of Mrs. Clinton's slogans. It read "Yes we can REVOLT" and "Fighting for HERSELF," with the word "us" crossed out in the latter.