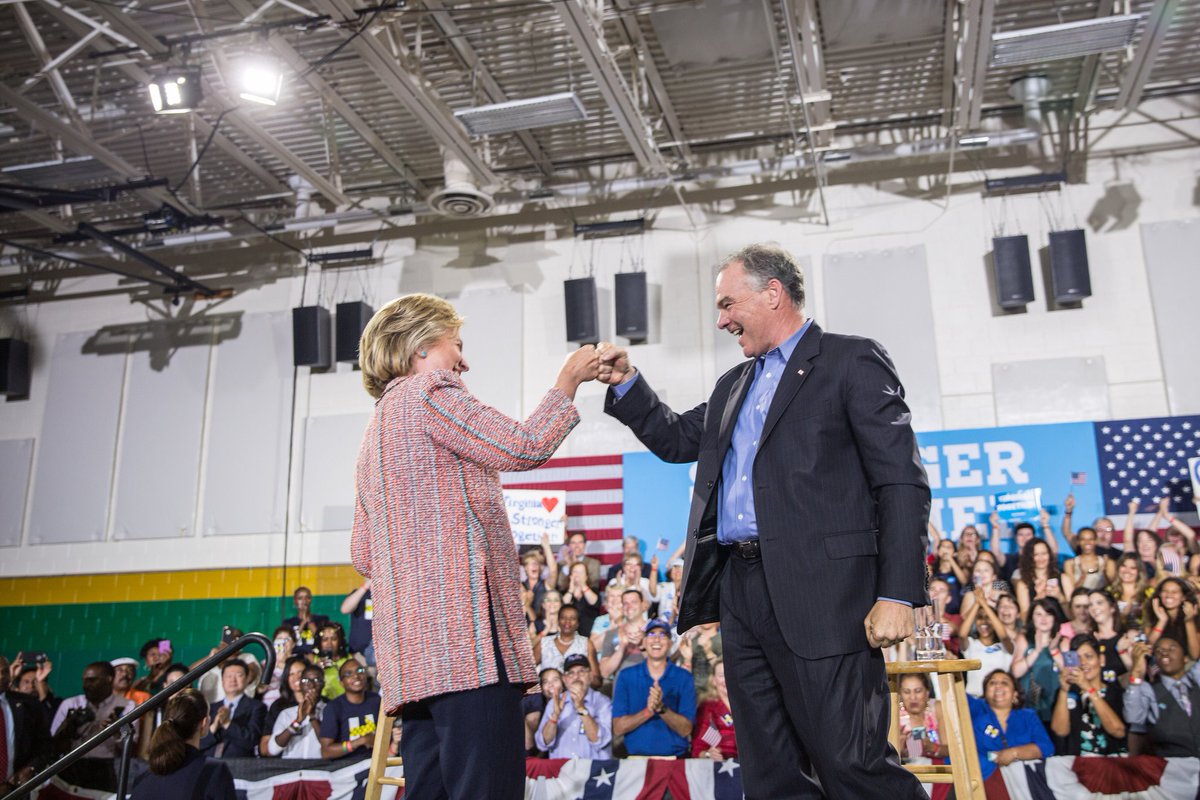 I guess having two complete female frauds on one ticket was too much for Hillary to bare. Having a male fraud balances the ticket better.
CNN reports Hillary Clinton has chosen Virginia Sen. Tim Kaine to be her running mate, turning to a steady and seasoned hand in government to fill out the Democratic ticket, she announced Friday.

"I'm thrilled to announce my running mate, @TimKaine, a man who's devoted his life to fighting for others. -H," she tweeted.
— Hillary Clinton (@HillaryClinton) July 23, 2016