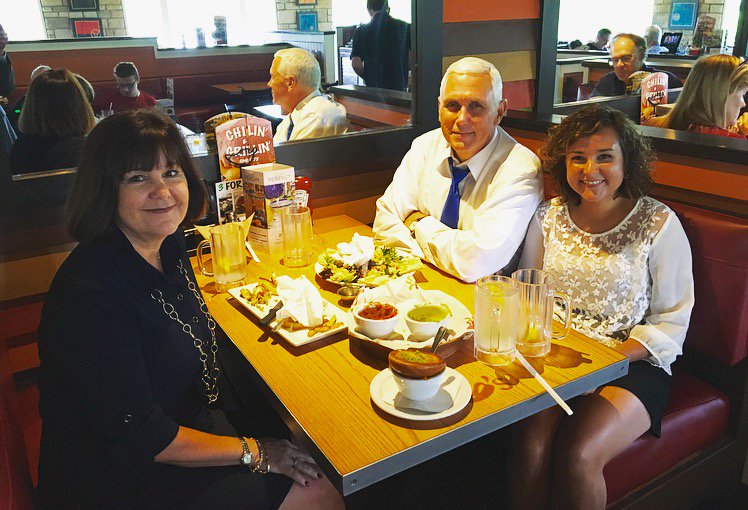 The fact a lot of people had a problem with Mike Pence and his family stopping off a Chili's for a meal shows that they really are a bunch of losers on Twitter.
What's wrong with Chili's?

It's a nice place for a family to go and eat?
AOL News reports Mike Pence returned home to Indiana on Saturday night to a "Welcome Home Rally" after a two-day trip to New York City in which Donald Trump announced him as his vice presidential running mate - and his quick dinner at Chili's turned into the most viral online meal in the country.




The

Indiana

governor flew in on a gray, private jet that rolled up to a modest hometown crowd of nearly 500 at an airport hanger in Zionsville, a town 35 minutes outside of downtown

Indianapolis

.




"You know, the last few days have been pretty overwhelming," Pence said from the stage, moments after waving to the crowd as he walked down the jet staircase with the Air Force One theme song blaring inside the hanger.
— Mike Pence (@mike_pence) July 16, 2016