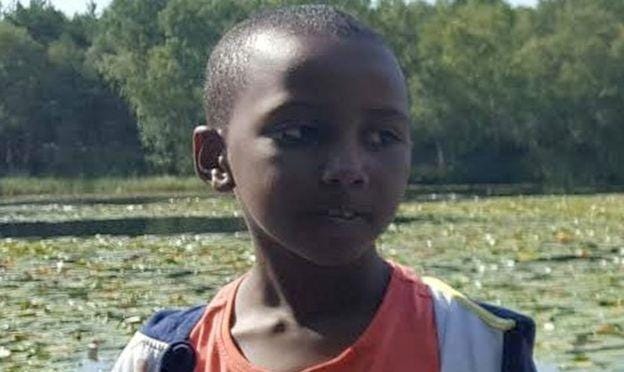 The Independent reports an eight-year-old British schoolboy was killed by a grenade while he slept alongside his mother and young sibilings on a family visit to Sweden, in what has been described by police as a "despicable and abhorrent" attack.




Yuusuf Warsame, who was born and raised in Birmingham, had been visiting relatives with his mother, brother and sister.

The explosive was thrown through the window of a third-floor flat in the Biskopsgården suburb of Gothenburg at around 3am on Monday morning, in what police have described as a possible revenge attack within the city's Somali community.




At least five children and several adults were inside at the time, said police. They said Yuusuf suffered serious injuries and later died in hospital.