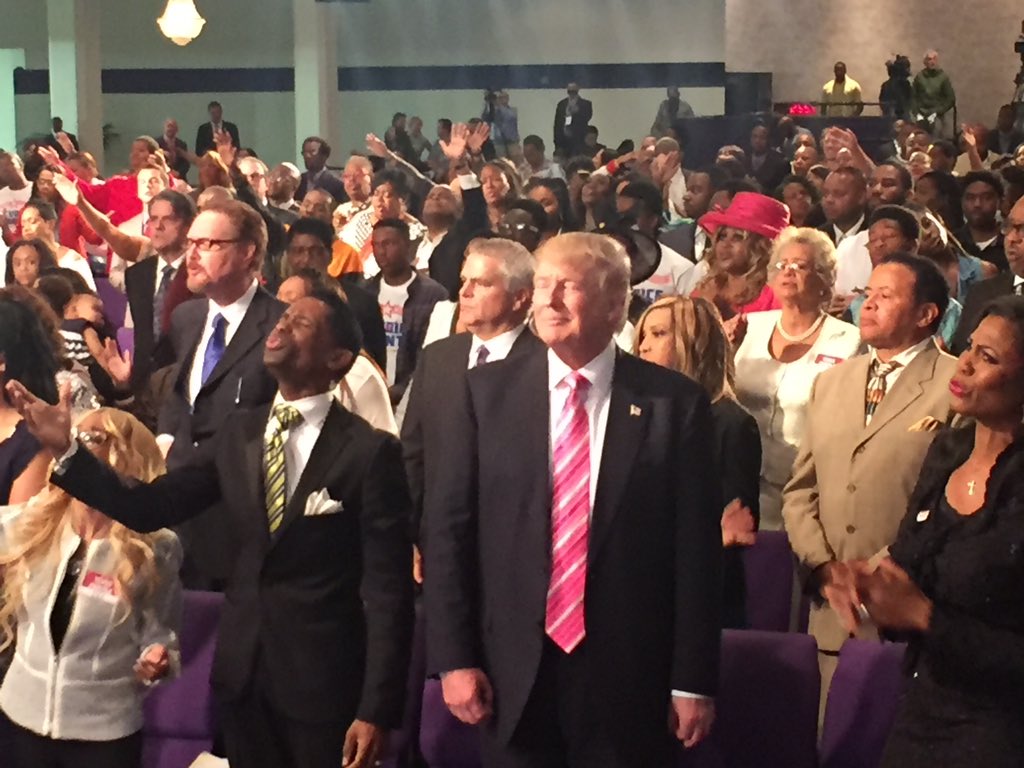 Donald Trump for the past few weeks has extended a sincere outreach into the Black community.
He's not pandering to them like Democrats always do.

But, instead he speaking to then forthrightly, plainly, layout out the problems caused by Democrats and offering them a change of direction that would benefit the community.
Gateway Pundit reports WHAT AN AMAZING SPEECH!



Donald Trump spoke at the Great Faith Ministries Church in Detroit on Saturday.





The congregation was VERY HAPPY to have Donald Trump as a visitor.




Donald Trump ended his 14 minute speech with a Bible verse.




I'd like to conclude with a passage from First John, Chapter 4: You know it! You see most groups I speak to don't know that. But we know. If you want we can say it together. "No one has ever seen God but if we love one another, God lives in us and his love is made complete in us.


The audience gave him a standing ovation.