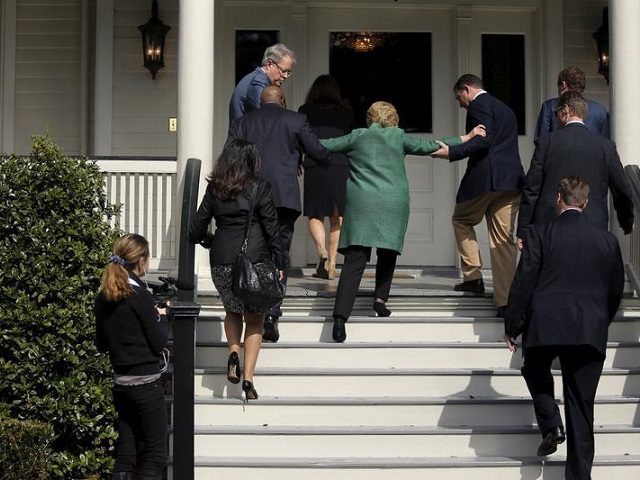 It's really obvious that the Associated Press is pissed off by the results of this poll
when you read the tone of this article.

But, Hillary's health is a tremendous negative for her despite her debate performance.

I wonder how much stimulants were pumped into her before the debate to keep her from falling on her face.
AP reports the "stamina," the "look": A new poll suggests voters are buying in to Donald Trump's insinuations about Hillary Clinton's health. They're ignoring the medical reports.




Voters — especially men — have more confidence that Trump is healthy enough for the presidency than Clinton, according to the Associated Press-GfK poll.




It's a disconnect considering Clinton has released more medical information than Trump, and that outside doctors who've looked at the available data say both candidates seem fine. But it shows the political points Trump scored after the Democratic nominee's much-publicized mild case of pneumonia.