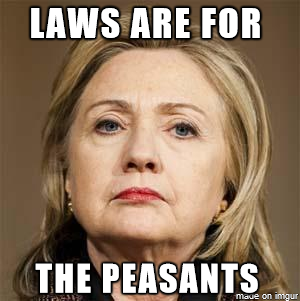 But NBC News is also holding back a potentially damaging tape of Hillary Clinton.




Bill Clinton's rape accuser, Juanita Broaddrick, claimed during a 1999 "Dateline" interview that Bill allegedly forcibly had sex with her while he was governor of Arkansas.




Broaddrick then described how she was at an event weeks after the alleged rape, and Hillary made a beeline for her. She claims Hillary had grabbed her hand and thanked her for "everything you do for Bill." Broaddrick added that when she tried to pull away, Hillary looked her in the eye and firmly repeated the same line, "which she assumed was a threat. Hillary wanted her to keep her silence."




The NBC insider said Broaddrick's account of the alleged rape was aired in 1999, but not the section where she claimed Hillary threatened her. The head of NBC News at the time was Andy Lack, who is now back in the same role.