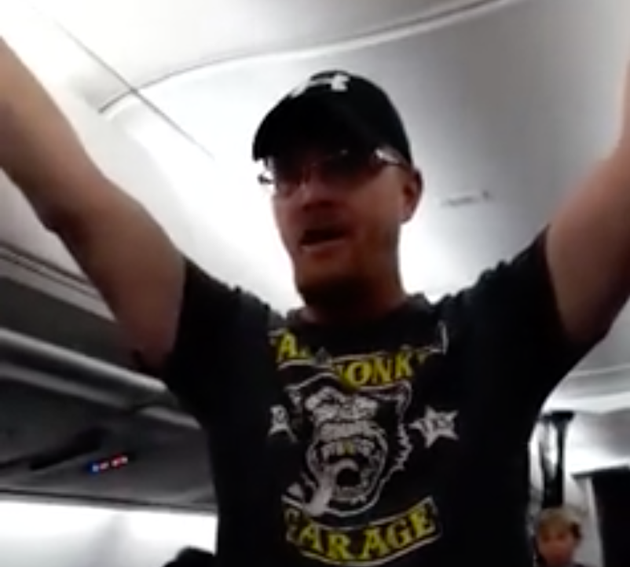 There have been dozens of stories about unruly passengers on planes over the years.
It has become a common occurrence in our society.

But, rarely do these incidents result in lifetime bans from riding the airline.

Apparently if one if a boisterous Trump supporter riding Delta, it's a bridge too far.
NY Times reports Delta Air Lines has barred a disruptive passenger who shouted pro-Donald Trump and anti-Hillary Clinton remarks at fellow passengers on a flight from Atlanta to Allentown, Pa., last week, the airline's chief executive said on Monday.

The chief executive, Edward H. Bastian, said in a memo published on Delta's website that other travelers on the flight Nov. 22 would receive refunds for their tickets.

"This individual displayed behavior that was loud, rude and disrespectful to his fellow customers," Mr. Bastian said in the statement. He added, "We must require civility on our planes and in our facilities."

The decision by Delta came after the airline received criticism on social media for its initial response to the episode, which a passenger identified as Emma Baum videotaped and released online and to news organizations.
I ridden Delta for years and will continue to do so.

But, this was a bogus move that might hurt them with other Delta customers who might not be as forgiving.