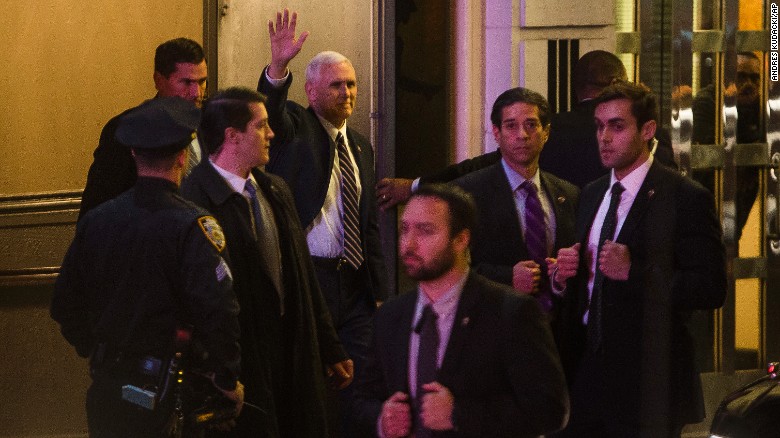 I didn't think there was anything the actor who spoke at the curtain call for the musical Hamilton that was offensive either.
He spoke his point of view respectfully to the VP elect.

However, the concerns he spoke of are based on a lot of misinformation and outright lies told by Democrat leaders about Trump.

Sadly, a lot of people believe in a caricature of Trump that has nothing to do with the real Donald Trump
The Hill reports Vice President-elect Mike Pence said Sunday he "wasn't offended" after the cast of the Broadway hit "Hamilton" called for the Indiana governor to uphold the country's values in a personal message after a show.

"I know this is a very disappointing time for people that did not see their candidate win in this national election. I know that this is a very anxious time for some people," Pence said on "Fox News Sunday."

"And I just want to reassure people that what President-elect Donald Trump said on election night he absolutely meant from the bottom of his heart — he is preparing to be the president of all of the people of the United States of America."