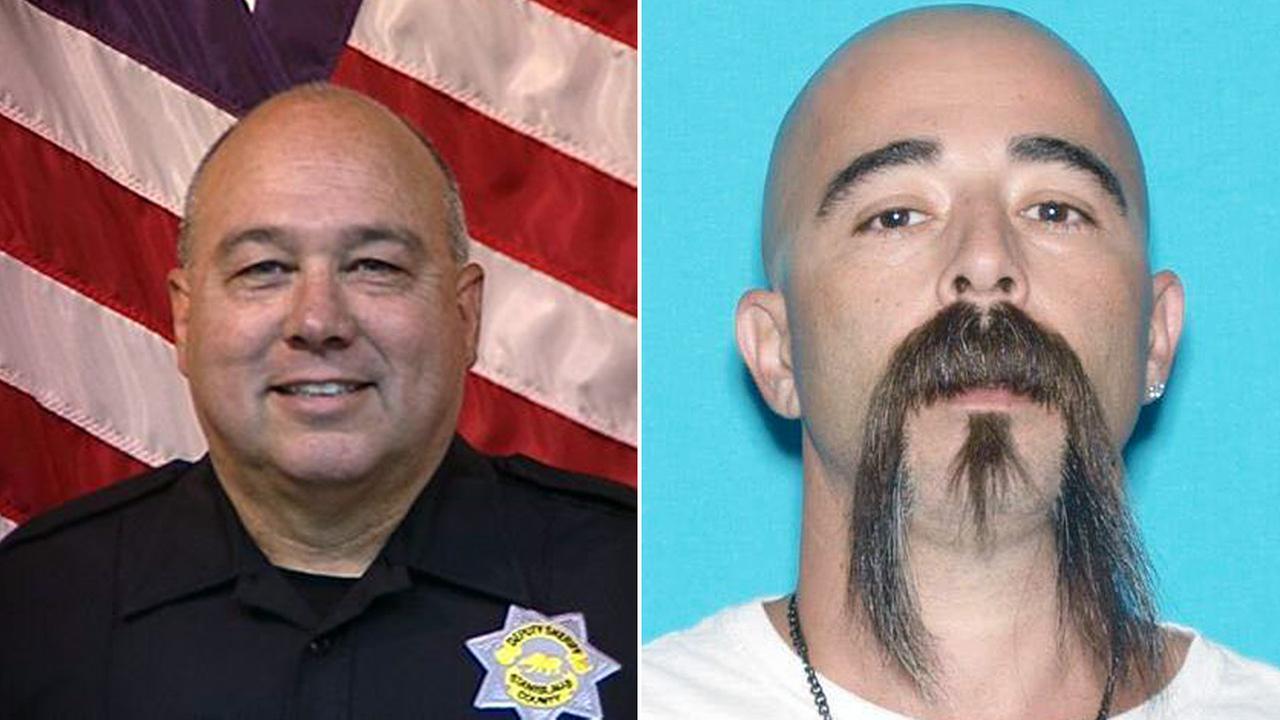 ABC News reports a man shot and killed a deputy in what police termed "an execution," then stole a car and drove 150 miles to a small central California town where he was arrested after trying to steal a purse from a woman, who fought back and called authorities.




Stanislaus County Sheriff's Deputy Dennis Wallace was shot twice in the head Sunday morning as he checked on a report of a suspicious van parked near a fishing access spot outside the city of Hughson, about 10 miles southeast of Modesto.




He was the fifth California law enforcement officer to die in the line of duty over the last five weeks.

"We believe that Deputy Wallace was killed outside of the car, and we know for a fact that the gun used in this crime was in direct contact with his head when the trigger was pulled twice," Stanislaus County Sheriff Adam Christianson told reporters. "This was an execution."




Wallace was alone when he came across the van. A dispatcher told him the vehicle was stolen, so he asked for backup. Another deputy found Wallace a short time later.

The suspect, identified as David Machado fled in the van and carjacked a white Kia sedan in the nearby city of Keyes, police said.




Machado, 37, was arrested later. He was expected to make his first court appearance Tuesday, said John Goold, a chief deputy in the Stanislaus County District Attorney's Office.

While on the run, Machado committed an armed robbery in the town of Lindsay, about 150 miles south of where the shooting occurred, Christianson said. Then, shortly after noon, he tried to steal a woman's purse at a convenience store.