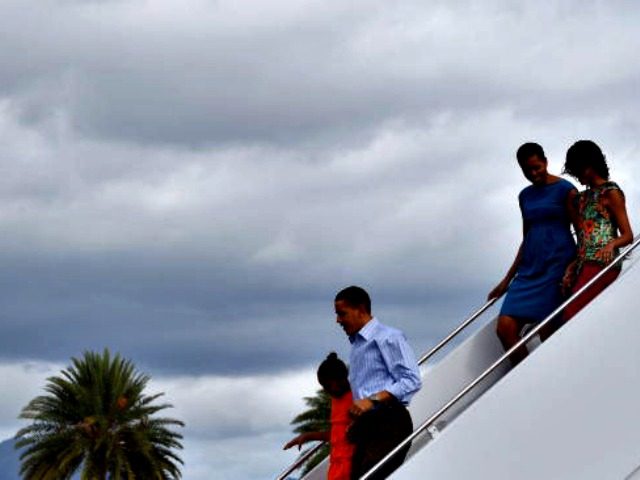 AP
Pretty much bet Obama won't come close to spending a fraction of that when it's coming out his pocket for the rest of his life!
Breitbart reports taxpayers footed the bill for $96 million in mostly personal travel expenses for President Obama and his family over the eight years Obama has occupied the White House, according to a new report from Judicial Watch announced Thursday.




The president's high-priced trips included the family's annual vacation to Hawaii, which cost an estimated $3.5 million in flight expenses alone, a $222,000 ski trip to Aspen for Michelle Obama and her daughters, and $450,000 in flight expenses for the family vacation to Martha's Vineyard, the Washington Examiner reported.




According to Judicial Watch, Secret Service expenses for the first family's 2015 Hawaiian vacation totaled $1.2 million, bringing the total of that year's vacation to $4.8 million.