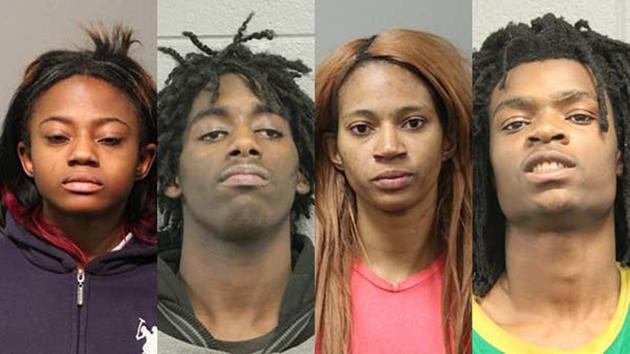 As far as I'm concerned these four animals need to be hung by a rope at the steps of Chicago city hall on national television and left to dangle for 24 hours for the crime they committed.
ABC7 reports four people were charged Thursday in connection with the brutal torture of an 18-year-old man with special needs that was streamed live on Facebook.



Jordan Hill, 18, of Carpentersville; Tesfaye Cooper, 18, of Chicago; Brittany Covington, 18, of Chicago; and Tanishia Covington, 24, of Chicago; were each charged with aggravated kidnapping, hate crime, aggravated unlawful restraint, aggravated battery with a deadly weapon and residential burglary, according to the Cook County state's attorney. Hill was also charged with robbery and possession of a stolen motor vehicle.