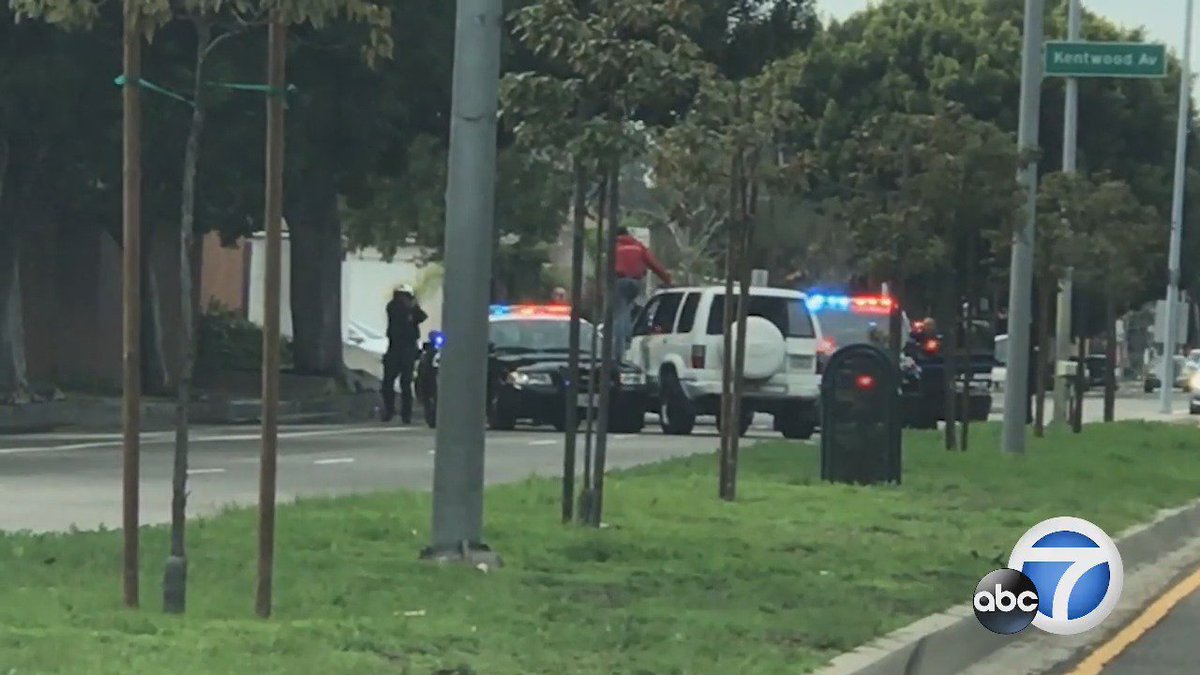 ABC 7 reports a man armed with a hatchet was shot and killed by officers after a short chase ended in Westchester just north of Los Angeles International Airport on Wednesday afternoon, police said.

The chase began in El Segundo with a report of an assault with a deadly weapon near the area of Imperial Avenue and McCarthy Court.




With assistance from Los Angeles police, the chase led to the north side of LAX, ending about 12:30 p.m. with a PIT maneuver near Manchester Avenue and Sepulveda Boulevard.