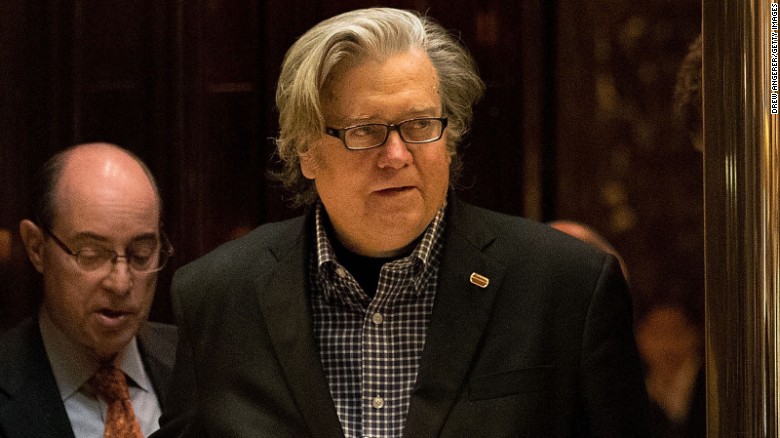 CNN
I love it!

And I bet the collective veins are bulging from the necks of the corrupt media machine hearing this from Bannon.
They hate him which makes it all the better.

But, he's right.

The media has no credibility and they continue to destroy themselves with their biases.
'The media should be embarrassed and humiliated and keep its mouth shut and just listen for awhile,' Bannon said during a phone call with the Times' Michael Grynbaum, which was reported on today.
Bannon labeled the media the 'opposition party' and suggested that its members were 'humiliated' by the election of President Trump, as many outlets predicted a different victor – Democrat Hillary Clinton – in last year's presidential election.