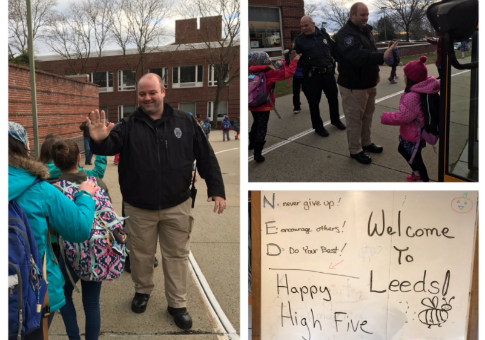 This was a really good idea to foster better relationships between the police and the community they serve.
And it only takes idiot Leftists to screw it up.

On top of that, this will only make illegals more hated.

Liberal idiocy has no bounds!
Free Beacon reports a police department in Northampton, Massachusetts is ending its "High-Five Friday" program at local elementary schools due to concerns that "undocumented children" and others may feel "uncomfortable" seeing an officer at school.




The program, started by the Northampton Police Department in December, had officers stand outside of a school each Friday morning to high-five students as they walked in to begin the day.