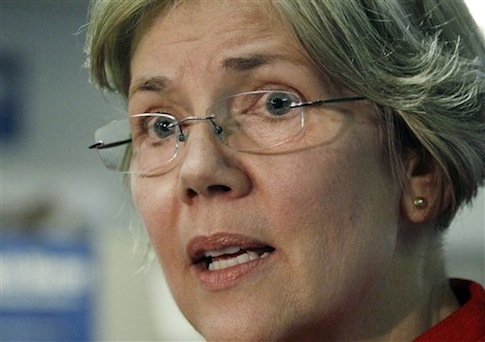 AP
Washington Free Beacon reports a new Politico/Morning Consult poll has Donald Trump beating Sen. Elizabeth Warren (D., Mass.) by six points in a hypothetical 2020 presidential election.




Forty-two percent of likely voters said they would support President Trump compared to 36 percent who would back Warren.

The poll's results were taken from a survey conducted on Feb. 9 and Feb. 10–mere days after Warren was "silenced" and reprimanded on the Senate floor for breaking one of the chamber's rules by attacking a colleague's character.




Warren has been widely touted as a potential Democratic candidate for president in 2020 and is considered one of the more progressive members of the Senate. She was also a supporter of former President Barack Obama and has been a vocal critic of Trump since he took office.