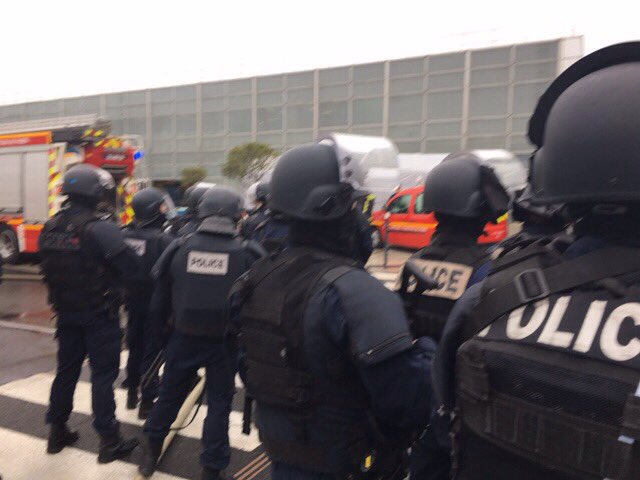 Good work by French security forces.
This could have turned out very ugly if the perp wasn't capped.
ABC News reports France's anti-terrorism prosecutor has opened an investigation after a man who tried to grab an assault weapon from a soldier at Orly Airport in Paris was shot dead, an official at the prosecutor's office told ABC News.

Investigators are now searching for "clues, stories, and images" pertaining to the suspect and incident, France's interior minister said.




The brother and father of the suspect are being questioned, but have not been detained.




The suspect, whom authorities have not identified, was not on the government's list of people considered a threat to national security, the prosecutor's office told ABC News.




The airport was partially shut down and evacuated following the incident early Saturday morning. Later Saturday, the airport's operations were gradually resuming, although one of its terminals remained closed.




France's anti-terrorism prosecutor has Paris' Orly Airport was partially evacuated Saturday morning after a man was fatally shot by French security forces after he tried to seize a rifle from a soldier guarding the airport, France's Ministry of the Interior has confirmed.



This gun swipe attempt could have been a test run for some other type of attack.