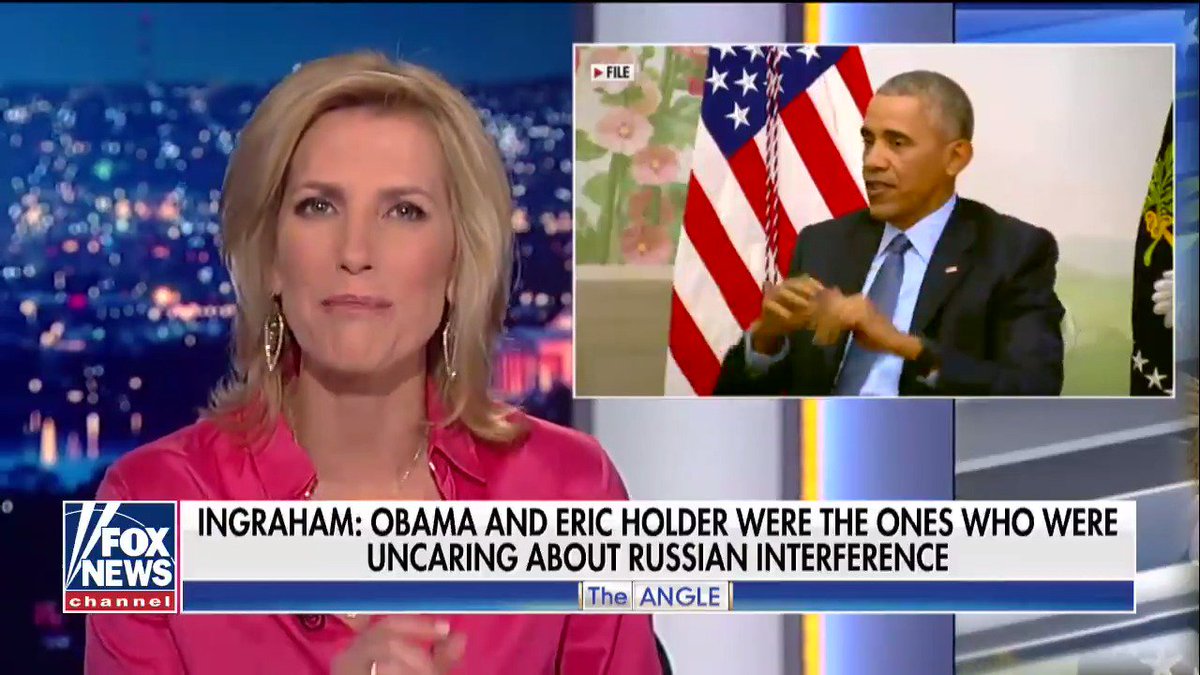 Fat chance that's going to happen.
Robert Mueller is every bit a member of the swamp Hillary, Kerry, Rice and Obama.

They look out for their own.
Breitbart reports Friday on Fox News Channel's "The Ingraham Angle," host Laura Ingraham gave her take on the indictments handed down by special counsel Robert Mueller's probe regarding interference in the 2016 presidential election.




Ingraham told viewers the indictments illustrated how Russia was still a threat to the United States despite then-President Barack Obama's dismissal during the 2012 presidential election. She also said Mueller should interview 2016 Democratic Party presidential nominee Hillary Clinton, former Secretary of State John Kerry, former National Security Advisor Susan Rice, former Deputy National Security Advisor Ben Rhodes and former President Barack Obama as part of his investigation.